Meet the Team
Principle Investigator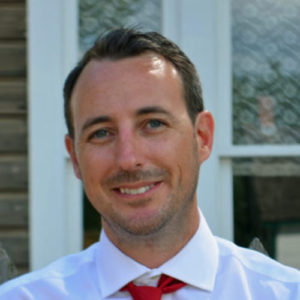 Travis E. Baker, PhD
Assistant Professor
Center for Molecular and Behavioral Neuroscience
Rutgers University
Research Interests: The overarching goal of Dr. Baker's research program is to understand the neurobiological mechanisms that underlie cognitive control and memory, how to empirically identify and characterize these functions in the brain, and how these functions are disrupted in clinical populations (e.g. addictions, ADHD, affective disorders, neurodegenerative disorders). He has adopted a variety of empirical approaches to investigate these functions, including genetics, electroencephalography, event-related brain potentials, functional magnetic resonance imaging, diffusion magnetic resonance imaging, and transcranial magnetic stimulation. Ultimately, Dr. Baker hopes that his research will converge to help improve psychiatric care.
Background: Born in Canada, Travis Baker earned his PhD in 2012 from the University of Victoria in the Brain and Cognitive Science program under the supervision of Dr. Clay Holroyd. He also holds a Masters of Science degree in Experimental Neuropsychology (University of Victoria) and received a B.A. (with distinction: Psychology) from Vancouver Island University. Prior to joining Rutgers University faculty, he worked as a post-doctoral fellow at the Montreal Neurological Institute in the Department of Neurology and Neurosurgery under the supervision of Dr. Alain Dagher, and at CHE Sainte-Justine Children's Hospital Research Center under the supervision of Dr. Patricia Conrod.
Postdocs (coming soon)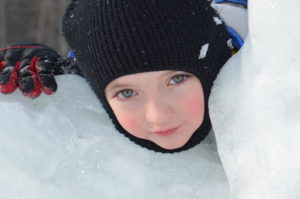 Name: Currently looking for Postdocs, please contact me if you are interested in a position in this lab.
Affiliation:
PhD students (coming soon)
Rotating PhD students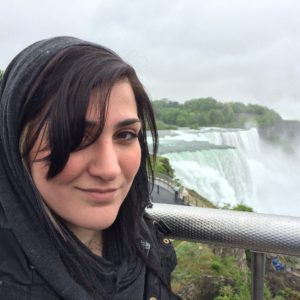 Name: Carrisa Cocuzza
Affiliation: Graduate student in the Rutgers Behavioral Neuroscience program at the CMBN.
Research interests: Learning, cognitive control, computational models, and clinical application.
Background: B.A. from Pace University in Biological/Psychology, and a M.A. from New York University in Psychology.
Research Assistants
Name: Seema Parikh 
Affiliation: second-year Biology major at NJIT, part of the 7-year Accelerated BA/MD program with New Jersey Medical School.
Research Interests: She became interested in Neurobiology after taking a course on drug addiction and its effects in the brain while studying abroad in Sweden. Besides doing research, Seema also works as a Chemistry tutor on her campus and volunteers as an EMT in her home town.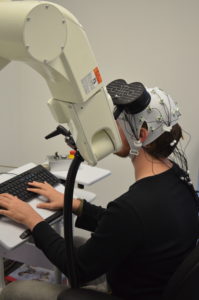 Name: Mr. Roboto 
Affiliation: research assistant in Dr. Baker's lab.
Research Interests: Holding things precisely, like a figure-8 TMS coil.
Previous Students

Name: Martin Hochheimer B.Sc.
Affiliation (Sept 2017): visiting student from the University of Würzburg, Germany. Martin will go on to pursue a Master's degree in Translational Neuroscience and Clinical Psychology.
Research Interests: He is interested in the bases of neural network dynamics that underlie memory and cognition together with ways in which these dynamics can be targeted and functionally adapted in an attempt to resolve central issues in a variety of disorders, such as Major Depressive Disorder.
 Team Meetings