Meet the Team
Principal Investigator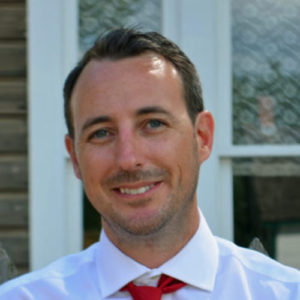 Travis E. Baker, PhD
Assistant Professor
Center for Molecular and Behavioral Neuroscience
Rutgers University
Research Interests: The overarching goal of Dr. Baker's research program is to understand the neurobiological mechanisms that underlie cognitive control and memory, how to empirically identify and characterize these functions in the brain, and how these functions are disrupted in clinical populations (e.g. addictions, ADHD, affective disorders, neurodegenerative disorders). He has adopted a variety of empirical approaches to investigate these functions, including genetics, electroencephalography, event-related brain potentials, functional magnetic resonance imaging, diffusion magnetic resonance imaging, and transcranial magnetic stimulation. Ultimately, Dr. Baker hopes that his research will converge to help improve psychiatric care.
Background: Born in Canada, Travis Baker earned his PhD in 2012 from the University of Victoria in the Brain and Cognitive Science program under the supervision of Dr. Clay Holroyd. He also holds a Masters of Science degree in Experimental Neuropsychology (University of Victoria) and received a B.A. (with distinction: Psychology) from Vancouver Island University. Prior to joining Rutgers University faculty, he worked as a post-doctoral fellow at the Montreal Neurological Institute in the Department of Neurology and Neurosurgery under the supervision of Dr. Alain Dagher, and at CHE Sainte-Justine Children's Hospital Research Center under the supervision of Dr. Patricia Conrod.
Postdocs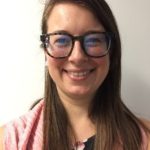 Name: Kathryn Biernacki, PhD
Affiliation: Centre for Molecular and Behavioral Neuroscience, Rutgers University
Research interests: My research interests include cognition and emotional processing in substance users, with a particular focus on opiate use and decision-making. My aim is to understand the mechanisms for impaired decision-making, using a range of behavioral, psychophysiological and computational techniques, to better characterize the impairment, which may ultimately lead to improved treatment outcomes for addiction.
Selected Publications:
Biernacki, K., McLennan, S. N., Terrett, G., Labuschagne, I., & Rendell, P. G. (2016). Decision-making ability in current and past users of opiates: A meta-analysis. Neuroscience & Biobehavioral Reviews, 71, 342-351.
Biernacki, K., Terrett, G., McLennan, S. N., Labuschagne, I., Morton, P., & Rendell, P. G. (2018). Decision-making, somatic markers and emotion processing in opiate users. Psychopharmacology, 235(1), 223-232.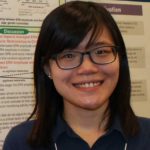 Name: Mei-heng Lin, PhD
Affiliation: Centre for Molecular and Behavioral Neuroscience, Rutgers University
Research interests: My research interest focuses on understanding the neural processes underlying cognitive functions (e.g. response monitoring, attention, and executive control) and how they influence goal-directed behaviors in neurotypical individuals and individuals with neurological disorders. I received my bachelor's degree in Occupational Therapy in Taiwan, and joined the event-related potentials (ERPs) lab for my master's degree. I completed my doctoral degree in the Occupation and Rehabilitation Science program working with Dr. Patricia Davies and Dr. Bill Gavin in the Brainwaves Research Lab at Colorado State University.
Selected Publications:
Lin, M., Gavin, W. J. & Davies, P. L. (2016). Developmental trends of theta power following correct and incorrect responses during a flanker task. Psychophysiology, 53, S26.
Lin, M., Gavin, W. J., & Davies, P. L. (2015). Developmental trend of error-related negativity (ERN) in 7-to 25-year-olds after adjusting for trial-to-trial variability. Psychophysiology, 52, S86.
PhD students
Name: Malte Gueth
Affiliation: Center for Molecular and Behavioral Neuroscience, Rutgers University
Research interests: The goal of his research is to understand mechanisms involved in executive functions, cognitive control, and their alteration in addiction. To that end, he utilizes a range of psychophysiological measures such as EEG, ECG, fMRI and fNIRS. His main focus is on computational and multimodal data integration approaches for simultaneously acquired EEG-fMRI data using Python and R. Background: He studied Psychology at Philipps University Marburg (Germany) where he completed his bachelor's and master's degree in the department of psychology and the department of medicine. In writing a series of German popular science books, he is dedicated to the communication of psychological science to the general public.
Selected Publications:
Garcia Alanis, J. A., Gueth, M. R., & Peper, M. (in prep). Fronto-parietal oscillations reflect distinct proactive and reactive cognitive control mechanisms in the human brain
Gueth, M. R., Garcia Alanis, J. A., & Peper, M. (in prep). Electrophysiological correlates of cognitive control during the reappraisal of pain in subjects with psychopathic personality traits.
____________________________________________________________________________
Research Assistants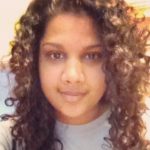 Name: Neeta Bauer
Affiliation: Post Bacc Research Assistant
Research Interest: Learning about neuroimaging and neuromodulation techniques, and clinical applications.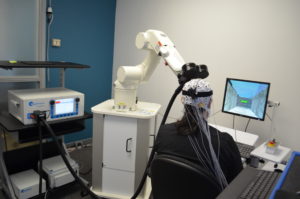 Name: Mr. Roboto
Affiliation: research assistant in Dr. Baker's lab.
Research Interests: Holding things precisely. I like to use MRI images to set brain stimulation targets, and then continuously track and adapt to the movements of the cranium in real-time. My goal is to guarantee a precise mm coil to target position for Dr. Baker's experiments. This is far better than my last job in the culinary world. click here
_________________________________________________________________________
Rotating PhD students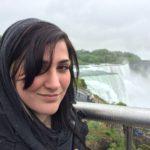 Name: Carrisa Cocuzza
Affiliation: Graduate student in the Cole Neurocognition Lab, Centre for Molecular and Behavioral Neuroscience, Rutgers University.
Research interests: Learning, cognitive control, computational models, and clinical application.
Background: B.A. from Pace University in Biological/Psychology, and a M.A. from New York University in Psychology.
Selected Publications: Cocuzza, C., Cavanagh, J., Cole, M., Baker, T. (2018). Identifying inter-relations between genetic polymorphisms and reinforcement learning: multivariate insights from behavior and computational modeling. Cognitive Neuroscience Society, Poster presentation.
Name: Shira Lupkin
Affiliation: Graduate student in the McGinty Lab for Systems Neuroscience and Neuroeconomics (https://www.mcgintylab.org/), Centre for Molecular and Behavioral Neuroscience, Rutgers University.
Research interests: Value-based decision making, systems neuroscience, computational modeling, translational research, clinical applications.
Background: B.A. in Psychology from Barnard College, Columbia University
Collaborators
Drew Headley, PhD http://parelab.rutgers.edu/personnel.
Omer Liran, MD
Visiting Scholars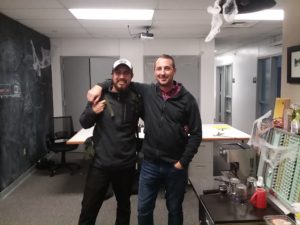 Name: Jose Alanis from Marburg University, Germany
https://www.staff.uni-marburg.de/~peper/fb04/ag-neurops/team-peper/alanis.html
Previous Students

Name: Martin Hochheimer B.Sc.
Affiliation (Sept 2017): visiting student from the University of Würzburg, Germany. Martin will go on to pursue a Master's degree in Translational Neuroscience and Clinical Psychology.
Name: Fernanda Juarez, BA. (research assistant 2017-2018)
Affiliation: Now a research assistant at the National Institute of Health.
Name: Seema Parikh
Affiliation: second-year Biology major at NJIT, part of the 7-year Accelerated BA/MD program with New Jersey Medical School.
Selected Publication: Parikh, S., Baker, TE. (2018) Altering reward-specific electrophysiological signals in humans using robot-assisted theta-burst transcranial magnetic stimulation. Society for Psychophysiological Research.
Team Meetings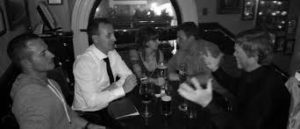 October, 2018